ORGANIZED BY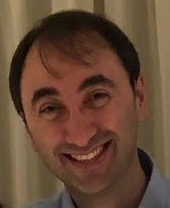 Oscar Tamburis
Institute of Biostructures and Bioimaging, National Research Council of Italy (IBB-CNR)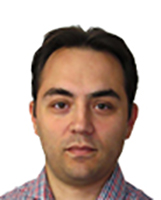 Arriel Benis
Holon Institute of Technology, Israel
ABSTRACT
The achievement of the 17 health-related sustainable development goals comprised in the WHO's 2030 Agenda requires the development, to a world-wide extent, of intelligent and networked infrastructures connecting physical devices with computing systems for data collection, processing, exchange, and analysis, with the scope of addressing critical global health issues, such as antimicrobial resistance, infectious disease outbreaks, and natural disasters. These infrastructures should help facing the challenges coming with the One Health (OH) approach, typically arising from the intertwined spheres of humans, animals, and surrounding environments, and improving the original stand-alone-based idea of Smart Planet.
The concept of Industry 4.0 (I4.0) refers to the current massive implementation of a new generation of information technologies – e.g. the internet of things (IoT/IoMT/IoAHT), big data, cloud computing, industrial cyber-physical systems (ICPSs), and Artificial Intelligence – designed and deployed to support specific initiatives that address human, animal, and environmental systems' needs. A timely educational environment needs therefore to be figured out to nurture the necessary interdisciplinary skills for the achievement of a wider vision, as introduced and formalized with the One Digital Health unified framework.
TOPICS
The of topics includes (but is not limited to) the following:
IoT/IoMT/IoAHT
Cyber–Physical Systems for healthcare
Precision Livestock Farming
5G for Human/Veterinary Healthcare Industry 4.0
AI/ML/DL for Human/Animal/Environmental Health
Infodemiology and Infoveillance
Human/Animal – Computer Interaction
Human/Animal Health Records
Integrated environmental sensing and communications
Climate IoT Paradigm
Intelligent care and management
ABOUT THE ORGANIZERS
Oscar Tamburis got both the Degree in Management and Industrial Engineering, and the Ph.D. in Advanced Management of Healthcare Organizations, from University of Naples Federico II. After a post-doc period at the National Council of Research of Italy, Institute of Biomedical Technologies (CNR-ITB, eHealth Unit), he worked as Senior Consultant for the Italian Ministry of Health for what concerns the development of projects focused on the deployment of Telemedicine and Healthcare Information Systems for Southern Italy Regions. He was then Research Fellow at the Institute of Research for Populations and Social Policies (IRPPS) of the CNR for the H2020 project "MOCHA: Models of Child Health Appraised".
Oscar Tamburis is currently Assistant Professor of Information Processing Systems at the University of Naples Federico II, Department of Veterinary Medicine and Animal Productions, where he holds classes of Medical Informatics and Information Systems for Animal Productions. His current research themes are mainly focused on the development and the spreading of technological innovation in the healthcare field (both human and veterinary) with specific concern on Business Process Analytics (Modeling/Reengineering/Improvement), Process Mining, Machine Learning, and Sensoring. Oscar Tamburis is currently Associated Researcher with the CNR-IRPPS, and co-chair of the working group on One Digital Health (ODH) at the European Federation of Medical Informatics (EFMI).
Arriel Benis holds a Ph.D. in Medical Informatics and Artificial Intelligence from Paris North University (today, Université Sorbonne Paris Nord) and an MSc in Medical Informatics and Communication Technologies from Pierre and Marie Curie University (today, Sorbonne University). For several years, Dr. Arriel Benis served as a Senior Researcher and Principal Investigator in different organizations (private and semi-public companies) in Public Health and Social Media. Currently he is a senior staff at the Faculty of Industrial Engineering and Technology Management and at the Faculty of Digital Technologies in Medicine, at the Holon Institute of Technology. Israel. Dr. Arriel Benis is the head of technology management department and the head of research at BIA Lab (Business Intelligence and Automation Lab.) mainly dealing with Business Intelligence and Decision Support Systems with emphasis on Artificial Intelligence applications in Health, Medicine and Industry 4.0.
Dr. Arriel Benis research is data-driven, real-world oriented, and Decision Support focused. His main fields of interests are (1) Artificial Intelligence and Data Science and, more particularly, Data Mining/Process Mining, Machine Learning, Ontologies and Language Processing, Information Visualization, and Human-Machine Interfaces; (2) Healthcare Informatics and Public Health; (3) Social Physics and Social Networks; (4) Systemics in Medicine (One Health/One Digital Health), Communication/Cyberspace, Infrastructures and Quality/Risk/Disaster Management. He has authored dozens of scientific papers and patents. Additionally, he has been involved in different roles in Emergency Medical Services (EMS). He is the EFMI Executive Officer 2021-2023, co-chairing the working group on Healthcare Informatics for Interregional Cooperation (HIIC), and co-chairing the working group on One Digital Health (ODH).