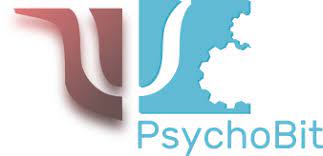 In a digital era, the technology impacts, influences, assists and improve our life at different levels. The fields of psychology are increasingly facing the main issues concerned with evolving of technology at the service of human life. Specifically, psychological research has proposed a broad spectrum of different methodologies aimed at improving the general living conditions of people in various socio-economical contexts, i.e. work, family, school, interpersonal relations, health. This grounded set of scientific knowledge, professional practice and methodologies of intervention can be purposefully applied to the design and development of technologies that support the human psychological needs and compatible with everyone's characteristics.
PsychoBit 2022 aims at presenting psychological theories and models that revolve around the improvement of the psychological and relational life of every individual. Specifically, the symposium focuses on technological solutions, mainly employing IT, software and hardware solutions to meet psychological needs.
PsychoBit 2022 will be held on Thursday, October 27.
REGISTRATION FEES
IN ADVANCE
By September 10, 2022
AT CONFERENCE
After September 10, 2022
PsychoBit 2022 Satellite Event
€ 180,00
€ 230,00
Registration Fee includes:
Publication fee for ONE accepted paper;
Access to all workshop sessions for ONE day;
Workshop kit;
Lunch Ticket for ONE day.
PsychoBit 2022 will be held on Thursday, October 27.